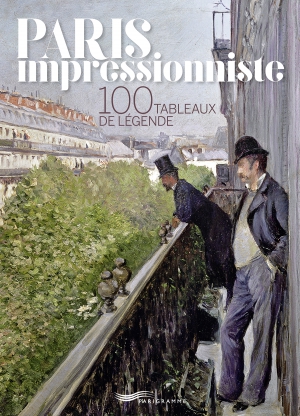 A new bilingual book "Paris Impressionniste" illustrated with 100 paintings brings together some of the images of this mythical city many of us carry in our head, such as Camille Pisarro's "Le Pont Royal" or Caillebotte's "Rue de Paris, temps de pluie," or Edouard Manet's legendary "un bar aux Folies Bergere" When Humphrey Bogart told Ingrid Bergman in Casablanca we'll always have Paris. he wasn't talking about the Paris of surly bureaucrats, strikes and traffic jams, but the Paris of Manet's lovers in "Chez le pere Lathuille"… the romantic Paris.
Monet painted smoke clouding the Gare Saint-Lazare, Renoir captured the Pont Neuf's reflections in the Seine, Pissarro portrayed Avenue de l'Opéra from his hotel room, Manet immortalized waitresses in a café at Pigalle… Between its river and its tall skies, the French capital lacked neither nature nor textures for artists intent on capturing the magic of light in an urban setting. Plus the city with its street life, workers, cafes and entertainment was an extremely happening fin de siecle place to paint.
The excellent captions by historian Francoise Ravel with information about the places and people depicted make the paintings come alive. Would make an excellent petit cadeaux for anyone who loves Paris.
Paris Impressionniste, 100 Tableux de Legende, Parigramme, 9.90 euros